Tanzania
2016.11.02.
We just came back from a field visit from Tanzania, where we met 4 very promising cocoabean growing groups at the Mababu area. Our newest chocolate from their beans will be available soon.
The article about this trip can be seen at the Hungarian National Geographic site here: http://www.ng.hu/Civilizacio/2016/10/18/Ahol-a-kakao-maga-az-elet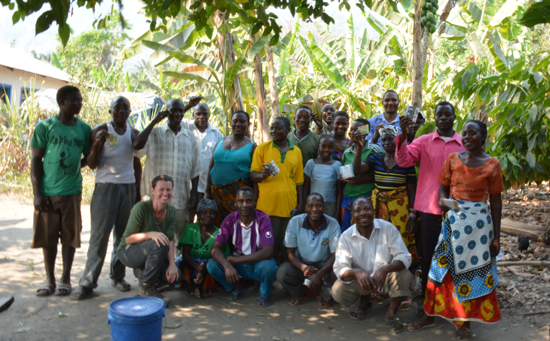 We were just informed, that...
2016.04.26.
...Conde Nast Traveler has just voted our chocolates in the 10 best chocolate in the world. Oh thank you!
www.cntraveler.com

Dian Fossey Gorilla Fund
2016.04.21.
We are proud partners now of the Rwanda based Dian Fossey Gorilla Fund, which means we donate the fund to help and save mountain gorillas. They are dedicated to the conservation and protection of gorillas and their habitats in Africa.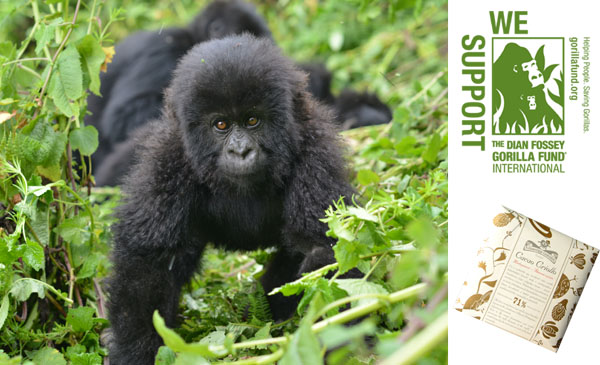 We have won the Prix International Grand Cru du Venezuela
2016.02.15.
Yes, we have won!
PRIX INTERNATIONAL DE LA TABLETTE GRAND CRU DU VENEZUELA
2016.01.21.
Yesterday we were selected for the finale du Prix International de la Tablette Grand Cru du Venezuela by Planetgout in Paris. There are chocolate makers and planteurs in the selected 12, who are: Pralus, Bonnat, Morin, Gilles Coolen, Ara, Willie's, Domori, Rozsavolgyi and the planteurs: Franceschi, Cacao de Origen, Valle, Kirikire. The final will be in Paris at the Europain-Intersuc in February soon. Merci!
Christmas in Space...
2015.11.15.
...and in the shop with a huge 20kg chocolate planet, chocolate astronaut and his little chocolate Christmas tree.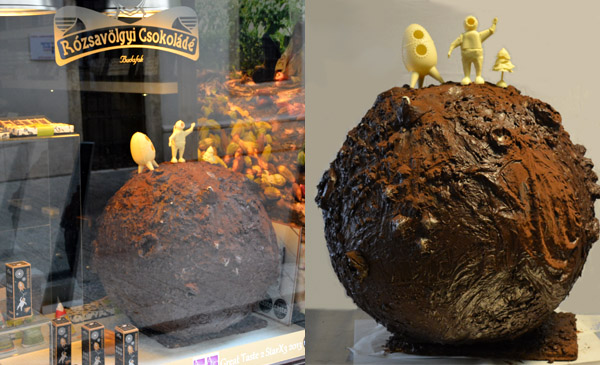 ICA people in our workshop
2015.09.23.
We have not entered the "Eastern-European" section of the International Chocolate Award, but we were happy to welcome the jury in our workshop, Martin Christy and Monica Meschini.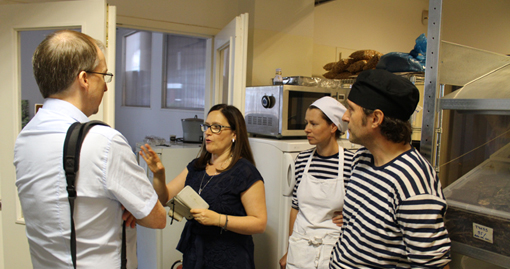 Christmas Chocolates for the Conran Shop
2015.08.31.
I have always admired the work of Sir Terence Conran. I have so many of his books, and his work inspired me a lot. So, it was a big surprise when we got an email in early Summer from the Conran Shop in London, if we could create something special for them for Christmas. Of course! - I said, and we created something very special, the multi layered chocolate planets. As it says on the packaging:
"We don't consider ourselves to be only bean-to-bar chocolate makers but artists as well. We look at chocolate as an art material, and attempt to surprise and entertain our customers through our chocolates.
These multi-layered black and white chocolate spheres are not only very tasty, but you'll also experience a special sensation as the layers separate in your mouth. It is practically a milk chocolate - in a different way. Enjoy!" We hope they will love it in London as much as we do.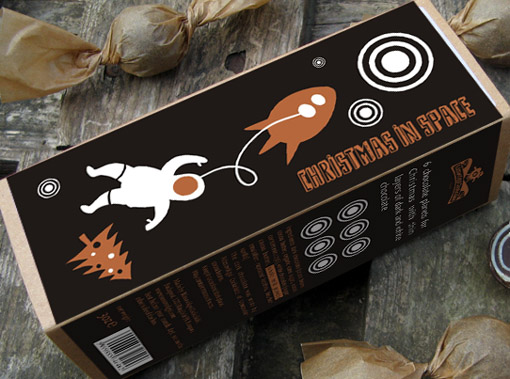 Academy of Chocolate 2015.
2015.05.04.
This year we were awarded 8 medals, 1 Gold, 2 Silver and 5 Bronz. Here are the winner chocolates: Porcelana, Madagascarian Criollo, Puerto Cabello have been awarded Bronz in the bean-to-bar category, Gouda cheese and Bergamot won Bronz in the filled chocolate category, Caramelised Lavender Flowers has won Silver in the milk chocolate category, Bergamot won Silver and the Hot Chocolates has won Gold in the packaging category.
Grand Jury Finalists 2015 European Plain/Origin Bars
2015.03.27.
We are finalists again in the Micro Batch category with our Porcelana and in the High Percentage category with the Trincheras 95%.
Chocolates to Philippe Conticini
2015.02.02.
Philippe Conticini, one of Paris' most famous confectioners, came up with the idea to present a selection of white chocolates from 10 different chocolate makers around the world. We had the pleasure to be chosen with our Green Tablet, which is made with green spices like tarragon and peppermint, walnut and lemon oil. The selection will only be available in Japan and France. The other 9 chocolate makers we worked with in this project are: Conticini (France), Es Koyama (Japan), Galvan (Mexique), Amaz (Peru), Oberweis (Luxemburg), Beschle (Switzerland), Vandeparre (Belgium),Willie's (England) and Domori (Italy)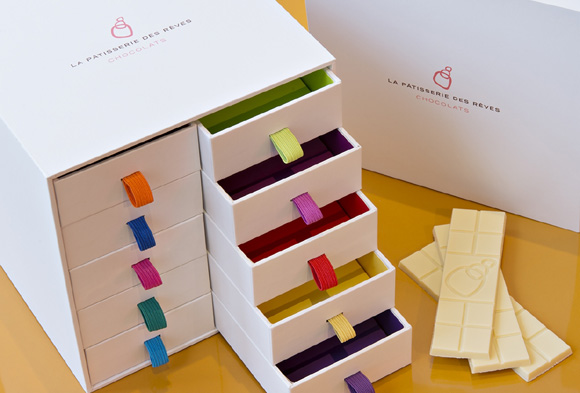 Chocolate Tasting in Madrid
2014.11.25.
There will be a 3-hour press chocolate tasting event in Madrid organized by the Spanish Club del Chocolate. The following chocolate makers are presented: Akesson, Amedei, Domori, Duffy, Idilio, Marou, Pacari, Pralus and Rózsavölgyi of course.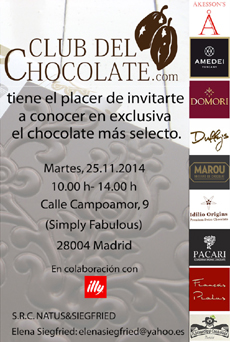 Salon du Chocolat, Fashion Show
2014.11.04.
At the Opening Ceremony of the Salon du Chocolat our dress was worn by Helene Gateau French actress and Tv personality. The designers of our chocolate dress were Arantza Villas from the UK based Pinaki Studio, Leslie Vanderleeuw from Chocolatl of Amsterdam and us. The dress was made entirely of just paper and chocolate.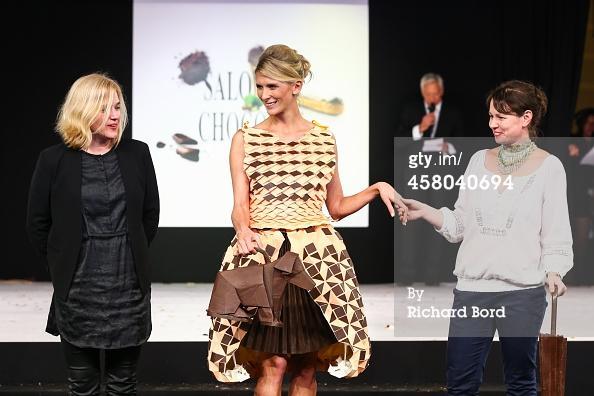 We are finalists in the International Chocolate Awards 2014
2014.03.27.
Last week the International Chocolate Awards has announced the finalists of the 2014 awards. We are finalists in the main category - the bean-to-bar chocolate makers- with 5 other chocolate makers who are: Akesson's, Bonnat, A. Morin, Friis Holm and Duffy Sheardown. The gold winner will be announced in May in Florence. here you can read about the award
Macaron Day, Budapest 1. prize for our chocolate macaron
2014.03.21.
Our cocoa flour and chocolate macaron was awarded first prize at the annual Macaron Day in Budapest yesterday. We are so happy, because among the professional judges were Laszlo Mihályi and Stephane Gerphagnon.
Some more cocoa beans...
2014.03.02.
...like the new Mara and Puerto Cabello.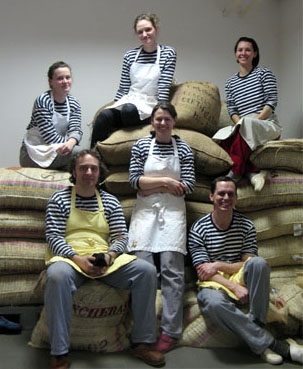 Great Taste Awards, 3x2 stars
2013.08.12.
3 of our bean-to-bar chocolates were awarded last week by the Guild of Fine Food with 2 stars. Our 2 star Great Taste Awarded chocolates are: Madagascarian Criollo, Porcelana and Trincheras.
Our Chocolates at Selfridges
2013.07.12.
From the 12th of July our chocolates will be available at Selfridges in London. On that day and the day after you can meet us and taste our chocolates at the Oxford Street store.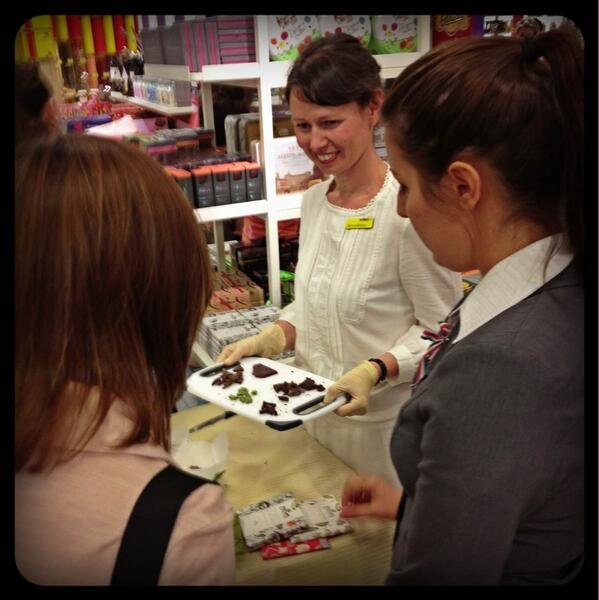 Academy of Chocolate 2013
2013.03.21.
We have won 2 awards for our chocolates in this year at the AoC. In the seasoned bar category we won a bronz award for our delicious Olives and Bread bar, which is made with our trincheras chocolate, toasted olives, bread and a little hint of olive oil. And another bronz award in the packaging category for the 95% Trincheras.
Criollo from Madagascar
2012.11.01.
A new criollo cocoabean from Madagascar has arrived to our workshop from the Akesson plantation. Our new chocolate will be available in 2-3 weeks time.
FINALISTS ANNOUNCED FOR THE ACADEMY'S NOVAL TROPHY
2012.09.30.
Entries have been flooding in through July for the innovative Noval Trophy competition, and after much deliberation – it was a very hard task indeed – the shortlist has now been announced for the Finals, taking place at the Academy's International Conference on Friday October 12th.
Quinta do Noval Late Bottled Vintage 2005 match:
Auberge du Chocolat, Artistry in Cocoa, Baravelli's, Paul A Young, Rozsavolgyi Csokolade, Theo Chocolate, William Curley

Chocolate Unwrapped, London 2012. oktober 13-14.
2012.09.26.
We are exhibiting at Chocolate Unwrapped in London, which takes place in the London Film Museum near Covent Garden in oktober 13-14.