Workshop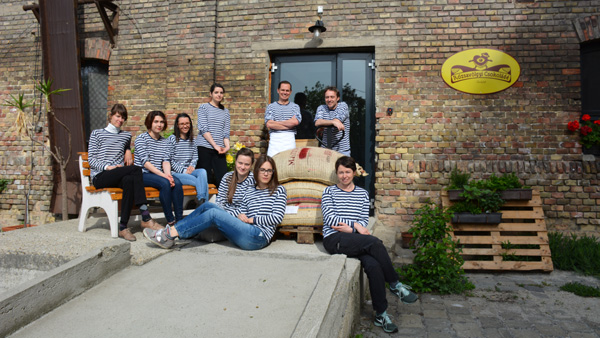 Chocolate as a material is particularly inspiring. We at Rózsavölgyi Csokoládé use traditional processes and pure ingredients to achieve the most natural flavours and apply detailed yet contemporary designs to create a memorable experience - a true piece of art.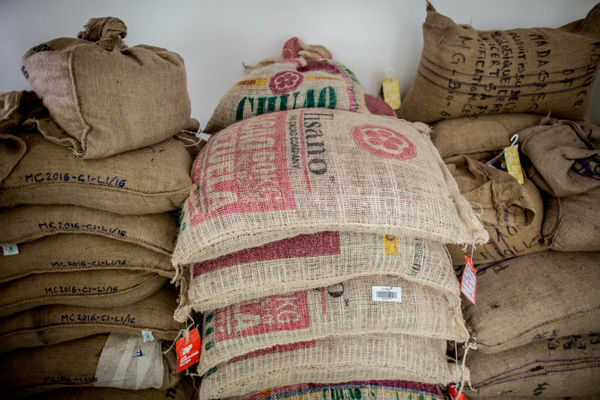 The cocoa beans are sourced from 8 main growers in Venezuela, Madagascar, Mexico, Tanzania, Peru, Ecuador, Sao Tome and Nicaragua. Both of these are well-known and respected players in cultivating rare varieties of fine cocoa. Their perfected fermentation and drying techniques are an essential first step in the flavour development of our raw materials.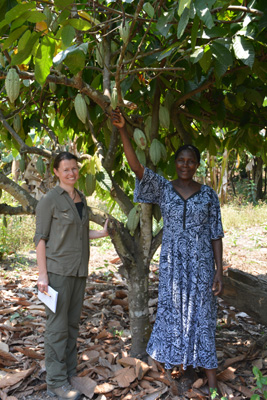 In our workshop, Porcelana, Carenero Superior, Trincheras, Rio Caribe, Sur del Lago, Puerto Cabello, Madagascan trinitario and criollo, Soconusco criollo from Mexico, Peruvian Nacional and Nativo Blanco, Ecuadorian Amazonian, trinitario from Tanzania, forastero Amolenado from Sao Tome and Nicaraguan trinitario beans are used to produce "single origin" chocolates.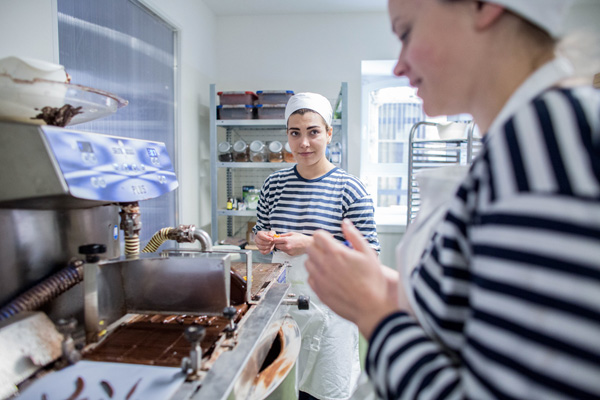 Earlier years we also won silver and bronz awards from the AoC for our single origin chocolate bars, for our filled chocolates and for our packagings.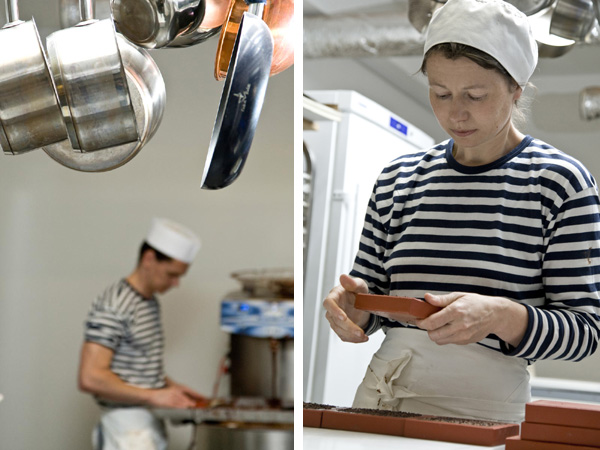 Old Hungarian shapes and patterns blend in with new creations; traditional chocolate making with a modern view. It brings consistency without compromising quality.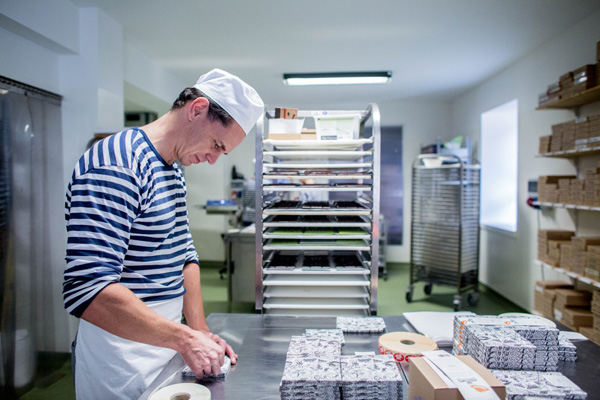 We handpack everything in paper, of which about 90% are recycled. We do not use any plastic materials.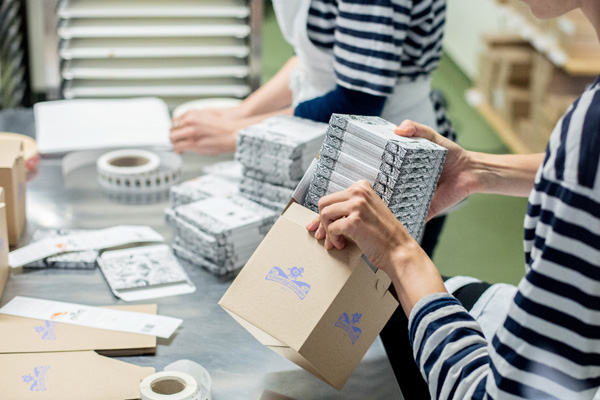 Shop
Our shop is in the Art District of Budapest, in the city center. The shop is open Tuesday-Friday from 10.30-18.30 with a lunchbreak at 13-13.30 and on Saturdays from 12-18.

The 2. shop which is located in the factory, is open on Monday-Friday 10-16:30. The address is Art Quarter Budapest, Nagytétényi út 48-50. Budapest 1222.